Welcome to The Craft Edit, where we bring you an insight into what's going on within the craft sector in Scotland.
Spring has arrived with the exciting announcements of LOEWE Craft Prize 2019 and Cordis Prize 2019 shortlist, plus new collaborations from Scotland makers.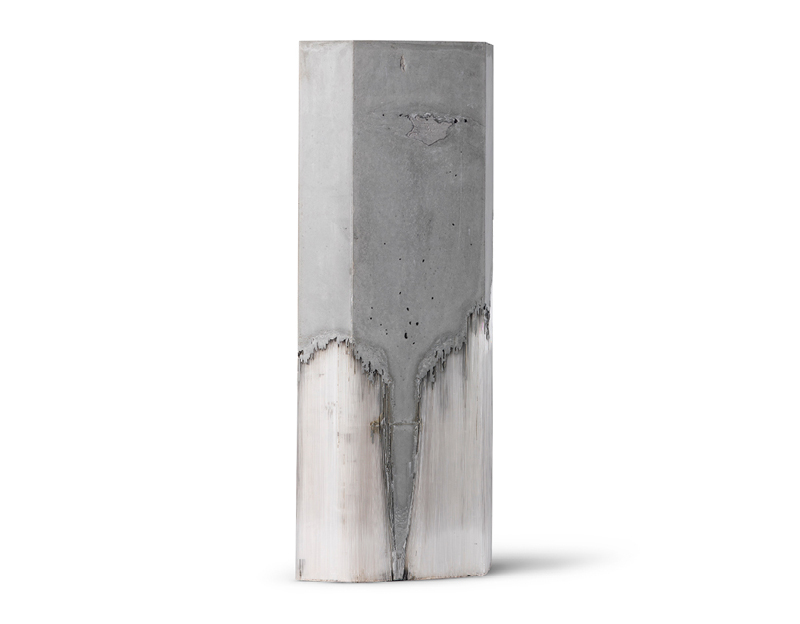 Image: Harry Morgan
Scottish makers amongst finalists for craft prize
Two Scotland-based makers, Andrea Walsh and Harry Morgan, are among the 29 shortlisted for the LOEWE Craft Prize 2019. This is the third edition of the global competition formed by the LOEWE FOUNDATION to promote and honour contemporary craftmanship from around the world. Last year's LOEWE Craft Prize winner was Jennifer Lee, a ceramicist based in Aberdeenshire.
Makers were chosen from 2,500 submissions, representing 100 countries, with the submitted works presenting a diverse spectrum of techniques, media and modes of expression.
The 29 finalists are set to exhibit their work from Wednesday 26 June to Monday 22 July 2019 at Isamu Noguchi´s indoor stone garden Heaven at the Sogetsu Kaikan in Tokyo, Japan, where the overall winner will be announced.

Amongst the finalists is Harry Morgan, who recently showcased his work at Collect 2019 with Craft Scotland combines the brutality of architecture and the craft of Venetian glass making, through the marrying concrete with individual glass filaments, in his Edinburgh studio. Since graduating from Edinburgh College of Art in 2014, Harry has exhibited widely throughout the UK and internationally. He has also won several awards including the Award for Emerging Talent at the 2015 British Glass Biennale and the Inches Carr Graduate Craft Award.
Edinburgh-based maker Andrea Walsh was also shortlisted for this prestigious prize. Andrea pushes the boundaries of her chosen materials – ceramics, glass and metal - to explore the box and vessel form. Her work has been shortlisted for the British Ceramics Biennial Award on three occasions, and in 2017 she was one of twelve finalists in the Woman's Hour Craft Prize.
The LOEWE FOUNDATION aims to highlight the continuing contribution of craft of our time, and through the LOEWE Craft Prize, it seeks to acknowledge and support international artisans who demonstrate an exceptional ability to create objects of superior aesthetic value.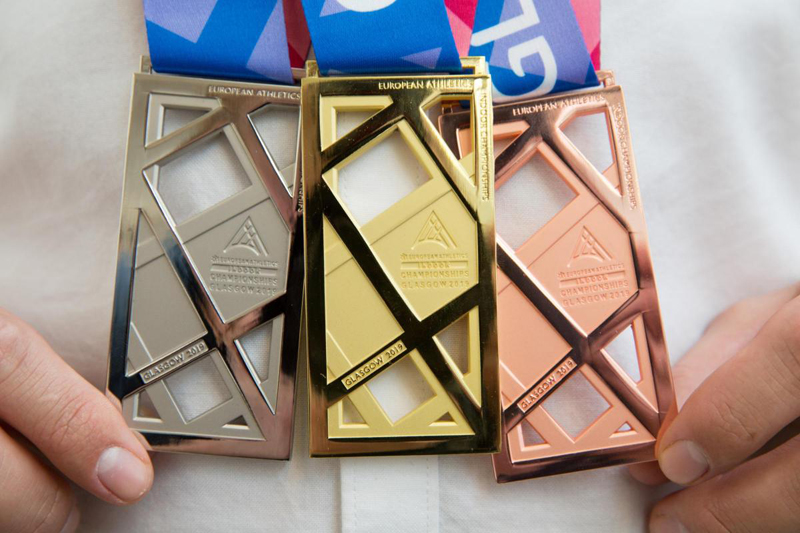 Image: Andrew Fleming / Photography by Robert Perry
Glasgow silversmith designs medals for major European championships
Silversmith Andrew Fleming designed the official medals for the European Athletics Indoor Championships, which took place earlier this month.
Currently the artist in residence at the Glasgow School of Art, Andrew saw his design picked from among a group of recent silversmithing and jewellery graduates. These designs were made into the prizes for athletes at the 35th European Athletics Indoor Championships 2019, held at the Emirates arena earlier in March. Having studied architecture, Andrew designed the medals to represented Glasgow's heritage of construction and symbolised a snapshot of the city.
Glasgow School of Art has also supported emergining designers through The Student Medal Project. This year, City of Glasgow College will host the annual Student Medal Project exhibition from Friday 26 April to Tuesday 14 May. The exhibition, HAND TO HAND: The Modern Art Medal, will show the student work from the college, which last year produced an award-winning medal, alongside work from around 12 other colleges.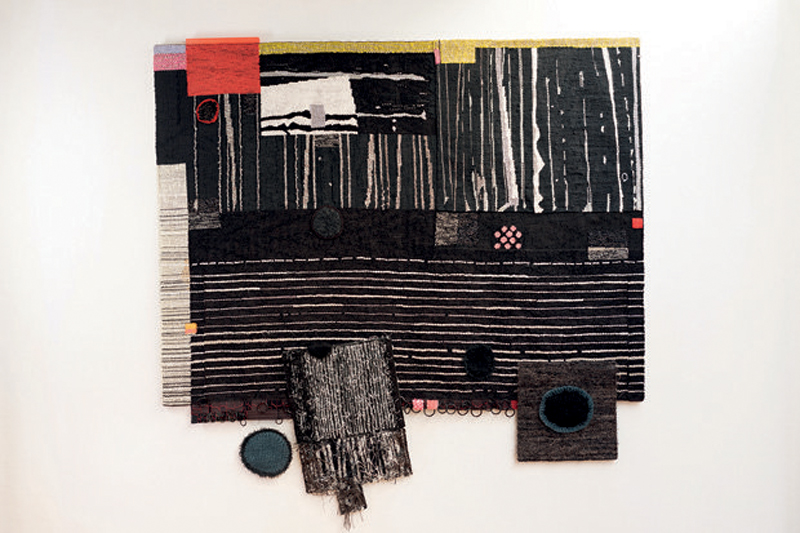 Image: Linda Green
Shortlist revealed for world-renowned Cordis Prize 2019
Edited 18 March 2019
Some more exciting news for the craft sector as four Scotland-based makers were amongst the 16 finalists for the 2019 edition of the Cordis Prize, the world's biggest tapestry prize. Those shortlisted include: Emma Jo Webster from Glasgow, Louise Martin from Clackmannanshire, and two Edinburgh-based artists Linda Green (pictured) and Susan Mowatt.

The Cordis Prize was awarded to Norweigan artist Britta Been for her piece titled 'Vine' at the opening of the exhibition on Saturday 16 March. The work from all 16 shortlisted artists will be on display at Inverleith House in Edinburgh until Monday 27 May 2019.
The Cordis Prize was created to reward ambitious and skilled use of tapestry weaving techniques, to demonstrate how this traditional medium has been developed today. The shortlisted works for this year's prize range from explorations of colour, material and scale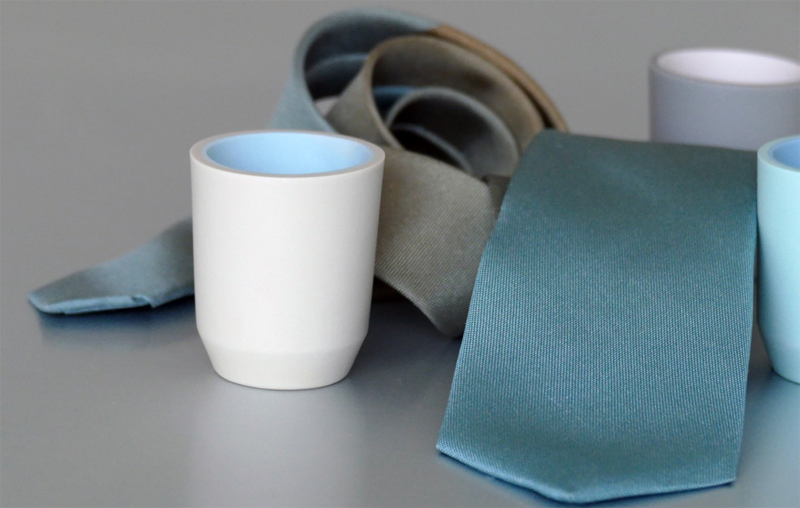 Image: Niki Fulton and Natalie J Wood
Niki Fulton and Natalie J Wood launch Horizon Collaboration
Edinburgh-based textiles designer Niki Fulton created the Horizon Collection, a range of silk and woollen neckware the maker describes as "a colour journey through the Hebridean landscape fused with Japanese principles of ikebana". The collection is currently on display at British Made Watanabe, as part of an exhibition promoting Scottish Design in Tokyo.
With an admiration of the simplistic design and tactile quality of her work, Niki has been an avid collector of Natalie J Wood and sharing ceramic homeware. Natalie was recently awarded Scottish Potters Association Emerging Makers Bursary Award for ceramicists, alongside a place on the Craft Scotland COMPASS: Emerging Maker Programme 2019.

As the two makers share a passion for colour over pattern, Niki approached Natalie earlier this month with the idea of creating work in colours that would sit harmoniously together, resulting in the Horizon Collaboration.

Niki is inspired by the Hebridean elements of rock, sea salt, moss and peat, and these colours find themselves in Niki's range of neckware. These Hebridean elements also play an essential part in whisky production, leading Natalie to set out to design whisky nip vessels and tumblers in her trademark pared-down and minimalistic aesthetic. The result is a beautiful and unexpected marriage of silk and parian clay tied together in simplicity and colour.

The launch of Horizon Collaboration took place on Thursday 7 March 2019 at Ryan James Studio, menswear and lifestyle shop in Glasgow and was sponsored by Ardbeg whisky. Shop the range at Ryan James Studio in Glasgow or Royal Academy Arts in London or online nikifulton.com.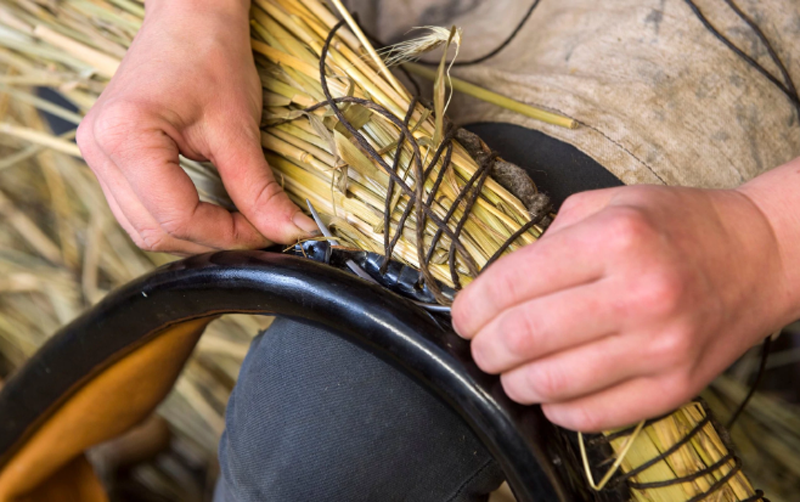 Image:Horse collar making
Craft skills under threat with 37 additions to the Red List of Endangered Crafts
New research carried out by the Heritage Crafts Association has revealed more than 200 traditional craft skills are on the verge of extinction in the UK, in an update of its pioneering project, the Red List of Endangered Crafts.
The Red List comprises of craft disciplines in danger of disappearing within the next generation. The latest additions include willow crab pot-making, millwrighting and commercial handmade paper making, and five mediums (bell founding, flute making, scissor making, tinsmithing and watch making) that have been reclassified as being at a higher level of risk than when the research was first carried out in 2017.
Critically endangered disciplines consist of those with very few practitioners and trainees, as well as a lack of viable training routes by which the skills can be passed on. Often these craft businesses serve very niche markets, and makers cannot afford to step away from production to train their successors for fear those markets will disappear.

All 212 entries featured in the Red List of Endangered Crafts 2019 edition are available to view online at http://redlist.heritagecrafts.org.uk
---
Share your news with Craft Scotland. Email a press release and high-quality photography to hello@craftscotland.org.