The Scotland: Craft & Design pavilion returns 21 - 24 September at the London Design Fair. Following the success of last years showcase, the pavilion champions the innovative spirit, exceptional craftsmanship and world-class reputation of Scottish craft.
Held at the Truman Brewery in the creative heart of East London, the London Design Fair is a four-day industry event that is the highlight of the annual London Design Festival. At the Scotland: Craft & Design pavilion visitors can explore a curated selection of glass sculptures, ceramics, textiles, furniture and lighting. Returning to the pavilion this year is Yellow Broom, a collaboration between David Robson and Clare Waddle. Together they carefully co-design and hand-make a range of well-crafted, aesthetically pleasing utilitarian lighting. As well as creating products with a zero waste approach, Yellow Broom place a strong value on quality materials, simplicity and good craftsmanship.
Hi, Yellow Broom! Tell us about what do you do?
We design and make by hand a collection of design-led utilitarian lighting.
Has your education influenced your practice?
Yes, I would say it has as we both have an art background and we trained in Sculpture at Edinburgh College of Art. When we decided to collaborate and form Yellow Broom it was our goal to combine visual art and design, giving attractive tactile forms a function.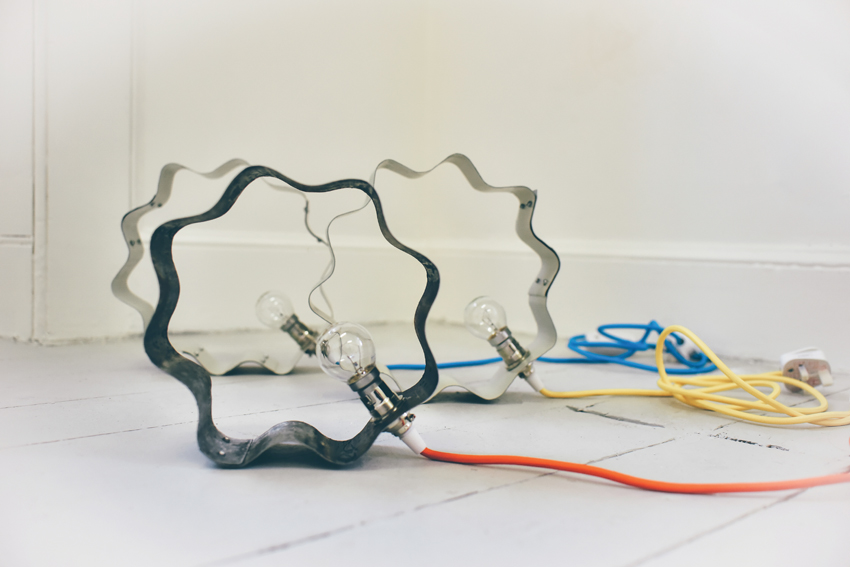 Image Credit: Ellie Morag
What is your favourite piece that you are showing at the London Design Fair?
YB20
What was the inspiration behind it?
This light was inspired by a recent trip to Iceland. We spent one week exploring and exhibiting at the Reykjavik Design March with the fabulous Emergents who are supporting our yearlong Icelandic/Scottish design collaboration. On arrival into Iceland we had only created wooden lighting and as much as we searched our creative minds for wooden responses to this city, nothing but corrugated tin came out. YB20 is our response to Reykjavik, to its fantastic tin architecture and mesmerising bubbling lava pools.
What makes it particularly special to you?
It is special to Yellow Broom as it is not only directly linked to a memorable place but it marks a shift in us starting to work with industrial materials.
What inspires you to get into the studio?
I suppose it is just the absolute passion and love for what we do, work is pleasure and pleasure is work.
What challenges do you face in the design/making process?
We are presented with making and material challenges daily. Being design led we initially translate a drawing into three dimensions by way of a maquette as we both think better in three dimensions. The way we imagine a material working or a piece of wood bending or setting in a jig is not always how it ends up and they are challenges we are constantly faced with.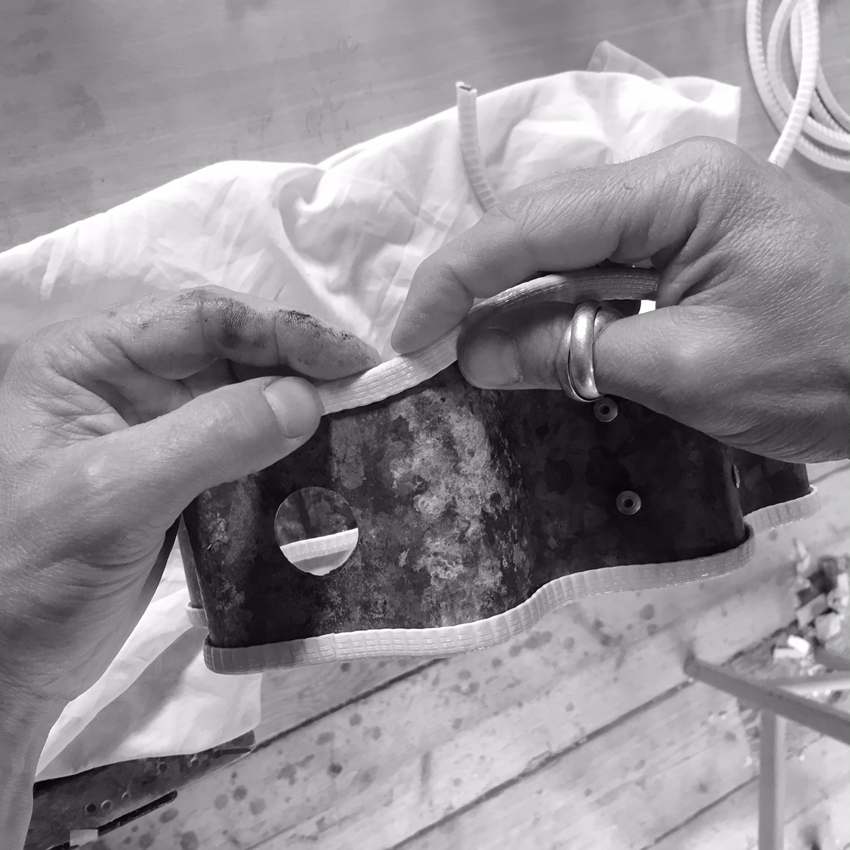 Image Credit: Paul Cowan
How do you see the interplay of design and craft in your work?
The craft is the knowledge of how to work with a chosen material, the design is integral to the means in which the design is implied. If you design something without the knowledge of the material and how it can be manipulated, you will stumble through to an end result. However, if you understand the craft then the knowledge of the craft will take you to your desired product. We believe that design and craft are interwoven as tightly as design and visual art.
What do you think is the Scottish creative identity?
Quality and innovation, Scotland has a diverse selection of professional creative talent from textiles and furniture through to architecture.
What motivated you to showcase at the London Design Fair?
After our positive experience at the London Design Fair in 2016 it was a must that we apply again to showcase our new work. Continuity and being seen is important to an emerging company and the London Design Fair is a valuable platform for professional development.
Is there any building or space you would love to see your work used?
The Design Museum would be flattering! Our lights are made primarily for an interior environment, for us to see any of our lights integrated and used is fantastic.
Are there any makers/designers you are excited to see at this year's London Design Fair?
That is a difficult question to answer as the London Design Fair is a voyage of discovery. The pavilions that showcase each country separately are a big attraction, as is the exhibition A New Normal at Machines Room, which asks how can products be made in a world beyond mass production featuring Kobble furniture.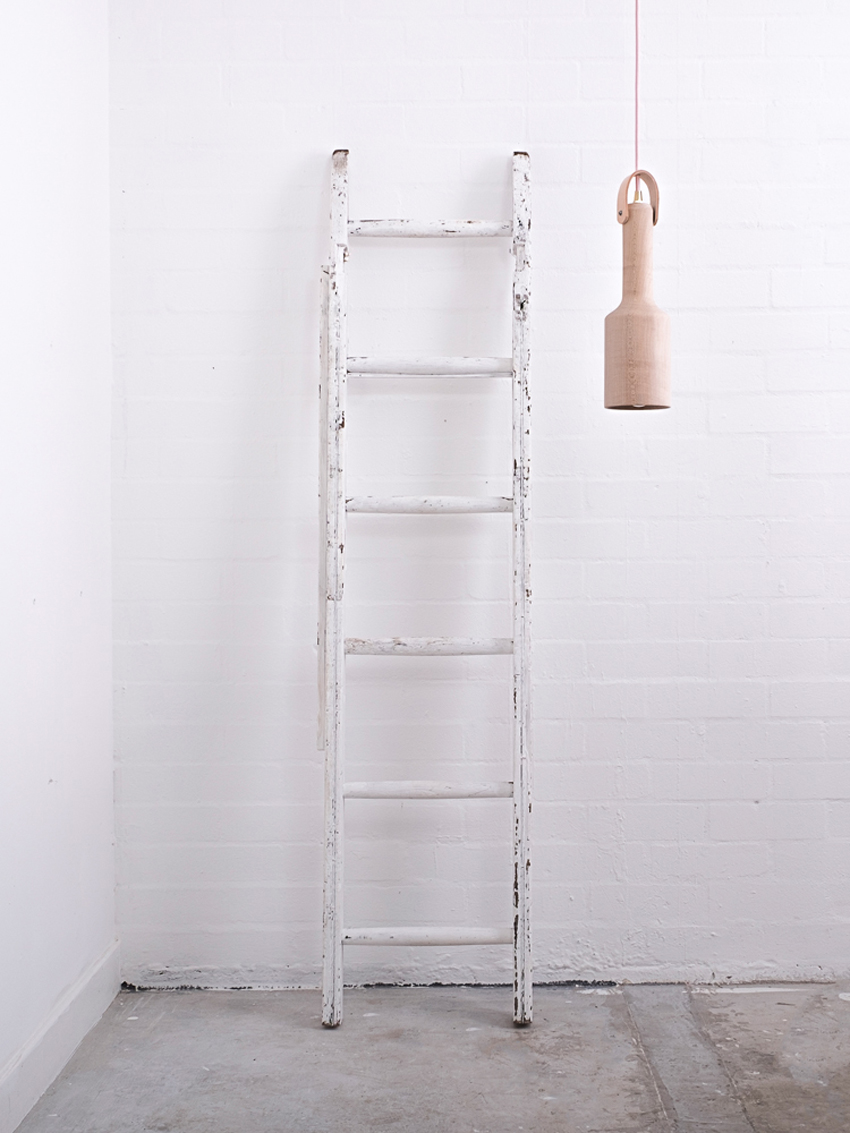 Image Credit: Paul Cowan
Visit Yellow Broom along with 16 other talented makers at the Scotland: Craft & Design pavilion at the London Design Fair.
Thursday 21 - Sunday 24 September
10am - 6pm
First Floor Hall T4-A
Old Truman Brewery
91 Brick Lane
London
E1 6QR
Book your tickets on the London Design Fair website.
[This interview has been lightly edited for clarity.]