Looking for unique Christmas gifts? Our Handcrafted Christmas series is back to make your holiday shopping a little less stressful. Discover contemporary craft from Scotland that will make perfect gifts for your loved ones and all while supporting local businesses and independent makers.
There are lots of fantastic markets, pop-ups and events taking place this festive season, plus a great selection of independent shops and galleries, all showcasing the best of independent makers. Here we gather the best Christmas craft destinations from all around Scotland so wherever you are, you can find and shop handmade gifts from Scotland's makers.
We've been across the west of Scotland from Glasgow up to the Hebrides and now we are heading east, from Aberdeenshire to the capital.
---
Aberdeenshire
17 to 18 November 10am – 5pm, Burn o Bennie, Banchory AB31 5QA
Aberdeenshire's top contemporary craft fair returns to The Barn this year, bringing two days of the best of Christmas shopping directly to your doorstep. Find independent makers and designers including Mhairi Allan, Mimi Hammill and Sheila Angus Ceramics.
29 November to 2 December, St Nicolas Centre 25 George St, Aberdeen AB25 1HZ
Working with Look Again Festival, this Etsy Made Local market promises to be a fun alternative to traditional Christmas shopping, buying directly from the makers and meeting the people behind the product. Makers include Leanh La Jewellery, Helen Ruth Scarves and Aubeebop Jewellery to name a few.
Open Monday to Tuesday, Thursday to Friday 10.30am – 4.30pm, Saturday 10am – 5pm, Sunday 12pm – 4pm, 85 Rosemount Viaduct, Aberdeen AB25 1NS
A creative hub in Aberdeen, Teasel and Tweed stock everything from home furnishings to accessories and gifts, with all products made by artists and makers in Scotland.
Dundee
1 December 11:30am – 5:30pm, 152 Nethergate, Dundee DD1 4DY
Get in the festive spirit and buy directly from over 30 talented independent designers and makers. With jewellery, textiles, illustrations, prints, ceramics, homeware and more, you're sure to find unique gifts for family and friends. Can't make it? Visit the DCA Shop for a unique selection of design and craft from emerging and established designers.
Tea Green at Dock Street Studios
Open Tuesday to Saturday 11am – 5pm, 9/10 Dock Street, Dundee
A pop-up boutique in partnership with Dock Street Studios, discover an eclectic mix of jewellery, homewares and prints from makers in Scotland, including Lauren Smith, Judy Scott and Jennifer Lemon Designs. Open throughout December.
Open daily 10am – 5pm, 1 Riverside Esplanade, Dundee DD1 4EZ
The highly anticipated and newly opened V&A Dundee has a fantastic gift shop stocking exclusive designs from makers in Scotland including Niki Fulton, Beth Lamont and Lynne MacLachlan.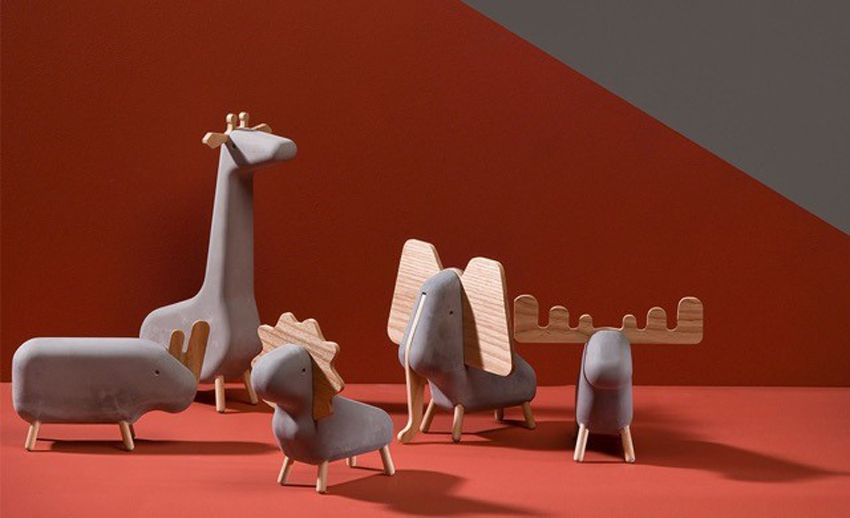 Life Story x Custom Lane - Korridor Concrete Animals / Photographer unknown
Edinburgh
24 to 25 November and 1 to 2 December Saturdays 11am - 6pm, Sundays 11am - 5pm, White Stuff, 89 George St, Edinburgh, EH1 3SP
Ceramicist Myer Halliday and jeweller Rebecca Wilson have teamed up to bring together a showcase of some of Scotland's top makers for an exclusive shopping event in the city centre. Makers include Jo Pudelko, Sally Ann Provan, Emily Hogarth, Niki Fulton and more. Free entry.
26 November to 22 December, 34 Abercromby Place, Edinburgh EH3 6QE
One of Scotland's leading contemporary art galleries, Open Eye Gallery has specially curated a Christmas Craft Exhibition showcasing a range of jewellery and ceramics by Jessica Turnbull, Kate Wood, Sally Cuthbert and Sophie Cook.
WASPS Patriothall Annual Artists Open Studio
24 to 25 November, Off Hamilton Place, Stockbridge, Edinburgh EH3 5AY
Your opportunity to meet the artists of Patriothall at their annual open studio event. See behind the scenes and buy directly from local artists and makers including mosaics by Joanne Kessel, ceramic and glass vessels by Andrea Walsh and jewellery by Heather Woof.
Launches 1 December 2018 1 Customs Wharf, Edinburgh EH6 6AL
Susan Doherty of Life Story brings an artfully curated range of Scandi inspired homewares, accessories and stationery. The collection features Nordic design houses alongside local, Scottish designers. You can also pay a visit to the Life Story boutique itself throughout November and December, found on 53 London Street, Edinburgh.
Out of the Blue, Abbeymount Open Studios
1 December 12pm – 6pm, 2 Easter Road, Edinburgh, EH7 5AN
See the creative spaces and meet the makers with a selection of designs available to purchase across jewellery, ceramics, printed textiles from makers including Blessed Unrest, Eleanor Kerr-Patton and Helen Miles Mosaics.
1 to 2 December 2018 10am – 5pm,15 Coburg St, Edinburgh, EH6 6ET
Over 80 artists open their studios this festive season, offering you an opportunity to see behind the scenes and pick up some truly unique Christmas gifts. Their gallery shop is also open every weekend from 11am – 4pm during December. Free entry.
1 to 8 December, Hill Street Design House, 3 Hill Street, Edinburgh, EH2 3JP
Scarlet Thistle and Dr Stacey Hunter, founders of Hill Street Design House and Local Heroes respectively, are bringing together their favourite designers in an intimate pop-up shop with seasonal in-store events and a custom gift wrap service. Independent designer/makers include Heather Woof, Studio Emma and Juli Bolaños-Durman.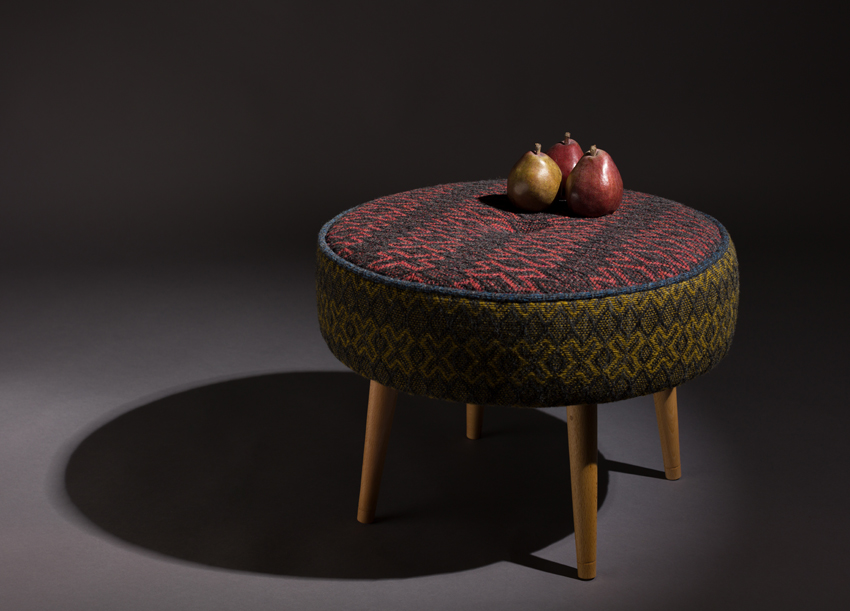 Glow Christmas Fair at Dovecot / Photography by Alistair Clark
Glow Christmas Fair at Dovecot
8 December 2018 10am – 8.30pm, 10 Infirmary St, Edinburgh, EH1 1LT
A new and unique selling event, curated by weaver James Donald and featuring makers such as Eleanor Symms, Chris Donnelly Ceramics and Catherine Aitken. Tickets cost £1 at the door.
9 December 11am – 5pm, Summerhall Place, Edinburgh EH9 1PL
This year's market will be packed full of local businesses selling unique gift ideas as well as food and drink, music and workshops to get you in the festive mood. Tickets cost £2 on the door.
Christmas Craft Shop at Whitespace Gallery
16 – 22 December Monday to Friday 11am – 8pm, Saturday 10am – 5pm, 76 East Crosscauseway, Edinburgh EH8 9HQ
Ten Edinburgh based designers and makers introduce an inspiring pop-up where you can find an array of beautiful gift ideas including jewellery by Nicola Turnbull, ceramics by Victoria Hudson, woven baskets by Anna Liebmann and much more.
Open daily Monday to Friday 11am – 7pm, Saturday 11am – 6pm, Sunday 12pm – 5pm, 50A Broughton Street, Edinburgh EH1 3SA
Found in the historic new town, Concrete Wardrobe specialise in selling Scottish design-led craft. Curated by James Donald and Fiona McIntosh, it is a fantastic place to find gifts from Scotland's handmade community.
Open Wednesday to Saturday 10am – 5pm, Sunday 11am – 4pm, Harbour Lane, South Queensferry EH30 9PT
Run by illustrator and printmaker Tori Gray, Harbour Lane Studio has an abundance of craft for you to explore from local makers including Smith & Gibb, Steph Liddle and Beth Lamont.
Tantallon Studios Christmas Show
8 December 11am – 4pm, Barns Schoolhouse, North Berwick EH39 5PW
If you head along the east coast out of Edinburgh to North Berwick you will find Tantallon Studios, a craft studio formerly home to the acclaimed artist Dave Cohen. You can join visual artist Esther Cohen and resident potter Ronnie Fulton for their Christmas Show this December.
---
In case you missed it, you can read our west of Scotland edition here, Christmas craft events and boutiques where you can shop handmade gifts from Dumfries & Galloway, to Glasgow and up to the west coast.
Why not visit our Craft Marketplace any time to shop beautiful objects online direct from independent makers.
Looking for more craft events to get you in the Christmas spirit?
Head over to our What's On that is brimming with events taking place across Scotland this winter. You can also visit the Craft Directory to discover our Places, craft destinations where you can learn about, enjoy, and shop contemporary design-led craft.