Autumn is right around the corner, which means we're almost halfway through programming for 2023/24.
We wanted to update you on some successes from the year and highlight upcoming activities.
As the national development agency for craft, our annual programme creates opportunities for audiences to engage with contemporary craft and supports makers and those working in the craft sector to achieve their ambitions.  
Our programme for 2023/24 builds upon the successes of previous years and introduces new initiatives to continue building our vibrant community in Scotland and beyond.
Read more about updates on our strategic areas of work including Advocacy, Ethical Fundraising and Equalities, Diversity and Inclusion in our recent update.
---

Craft Week Scotland 2023
Our sector-wide marketing and PR campaign, Craft Week Scotland will return (13 – 19 Nov 2023).
During Craft Week Scotland, we will celebrate our charity's 15th birthday and profile the Scottish contemporary craft sector with the theme '15 for 15'.
Through '15 for 15', we will celebrate 15 Master Artisans (living and deceased) with a strong connection to Scotland. We've defined a Master Artisan as someone who has over 15 years of craft practice. We will invite nominations from key industry voices to recognise the contributions of Master Artisans on their craft discipline and their special impact on the Scottish craft sector.
If you would like to share your What's On activity during Craft Week Scotland, simply list your event on our What's On section to be included in our promotional event round-ups.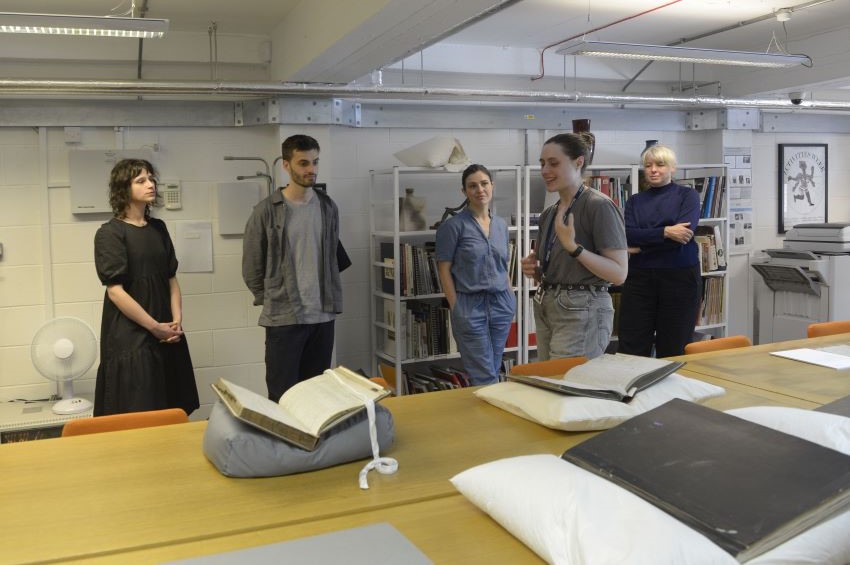 Image: COMPASS: Emerging Curator programme / Photography by Alan Dimmick
COMPASS
COMPASS, our dynamic learning and development programme, continues to support craft talent and equip individuals with the necessary skills to create a thriving creative and business practice.
Newly established this year, our pilot COMPASS: Emerging Curator programme launched in August focuses on nurturing craft curators at a crucial time in their careers. The curatorial cohort will soon embark on their research trip to Stockholm Craft Week to explore international dialogues and expand ideas of curatorial practice.
Our COMPASS: Emerging Maker Programme 2023 returns to Hospitalfield later in Autumn for the follow-up residential and mentoring with Cockpit continues. It has been fantastic to learn more about the cohort's interesting practice including Agate and Ayre whose textiles are inspired by Scotland's geology and Eorna Pottery whose ceramic glazes evoke the seascape of their home on Tiree.
In 2024, we will be pausing the COMPASS: Emerging Maker Programme for a year to evaluate the programme with independent researcher Clair Gilchrist. After five editions, we will be reflecting on the impact the programme has had on participating makers across the cohorts and how their practice has benefitted. We intend to use this learning to feed into the next phase of COMPASS. We thank William Grant Foundation and Creative Scotland for their generous support of our flagship learning programme.
Additionally, work continues our new COMPASS learning platform. This online resource will provide makers, and those working in the craft sector, with guidance, support and shared knowledge to develop their craft business and embed best practice within their initiatives.

MAKE Learn
The MAKE Learn campaign continues to go from strength to strength, advocating for the provision and development of craft education in Scotland's primary and secondary schools, and beyond. A partnership between Craft Scotland and Panel, this year the project has staged events at the Scottish Parliament inviting MPs to consider the long-term value of teaching craft and asking for the inclusion of craft within Scotland's education curriculum.  
In addition, at the beginning of the new school year we launched MAKE with the Knit Shop, an ambitious new teacher development programme embedding craft approaches in schools to unlock learning across the curriculum. Supported by the Paul Hamlyn Foundation, the project will work with six primary schools in Dundee over the next two years, introducing new craft-based approaches to apply numeracy skills through textile activities.

Image: E-waste gold foil project featured on Craft Hub EU by Sandra Wilson / Photography by Maker
Craft Hub EU
Craft Hub EU is reaching the culmination of its three-year programme advocating the importance of craft and preserving craft knowledge, materials and processes to contribute to future sector sustainability for the good of the craft community.
The touring exhibition 'Investigating Craft Practices Across Europe' has reached Swansea in Wales before completing its journey in Oslo, Norway.
During 15-16 Sept the University of Wales Trinity St David hosted the Craft Hub Festival in Swansea. This celebration of craft featured workshops, talks and installations from talented European makers, and Craft Scotland brought ceramicist Hazel Frost and bookbinder Gillian Stewart of Juju Books to contribute their expertise.
The Craft Hub Conference in Oslo, Norway, aims to explore the many roles of craft and making disciplines in society (26 - 27 Oct). Craft academics Qiwei Liu and Professor Sandra Wilson will be presenting on behalf of Craft Scotland, addressing the themes of aesthetics of materiality and technology in craft.
These events and activities have been creating networks and connections for makers and institutions across Europe.
The Craft Hub Practitioners and Materials Library continues to build an open-access repository of craft knowledge from makers and educators across Europe. Scotland-based makers have contributed over 60 profiles to the Practitioners Library, and we recently extended the invitation to craft educators and studios. Through the Materials Library, we aim to create an insightful record of craft materials and processes engaged by makers in Scotland to showcase the breadth of Scotland's craft education, disciplines, and skills alongside makers from across Europe.
---
Key Projects & Dates

Craft Directory - Autumn
Craft Scotland's Directory is the go-to destination for those who are passionate about supporting Scottish craft and looking for beautiful handmade objects. Makers can apply to join our selection of Scotland's talented makers and have their work featured on our popular website, social media and press articles.
Applications open: 3 Aug 2023
Applications close: 1 Oct 2023
Successful applicants notified: mid-late Oct 2023
Jorum Round 8
The Jorum Craft Award is a materials-focused grant supported by Jorum Studio, in association with Craft Scotland. See previous recipients.
Applications open: 7 Dec 2023
Applications close: 7 Jan 2024
Successful applicants notified: mid-late Jan 2024
Craft Directory - Winter
Applications open: 2 Nov 2023
Applications close: 21 Jan 2024
Successful applicants notified: end-Jan 2024



Inches Carr Craft Awards 2024
With a prestigious history spanning 25 years, the Inches Carr Awards have supported the careers of prominent Scottish makers, as well as providing opportunities to many makers early in their development. Craft Scotland is the new custodian of the craft-related awards and will continue to provide bursaries from the fund in years to come. There are two categories available in 2024: Inches Carr Craft Bursaries: Established Maker (formerly Craft Bursaries) and Inches Carr Craft Bursaries: Emerging Maker (formerly Graduate Craft Awards). See 2023 recipients.
Opportunity dates for both award categories:
Applications open: 7 Mar 2024
Applications close: 7 May 2024
Successful applicants notified: end May 2024
---
PROMOTE YOUR CRAFT EVENTS AND OPPORTUNITIES FOR FREE
Promote your craft workshop, event or exhibition to an engaged and enthusiastic craft audience with our free What's On platform.
Please send us your news and press releases about recent launches, awards and collaborations to hello@craftscotland.org.
Delve into the practices of Scotland-based makers and learn about their creative process, techniques, and inspiration. We are always looking to add exciting craft-related videos: email us your videos
---
Cover Image: MAKE Learn at the Knit Shop / Photography by Neil Hanna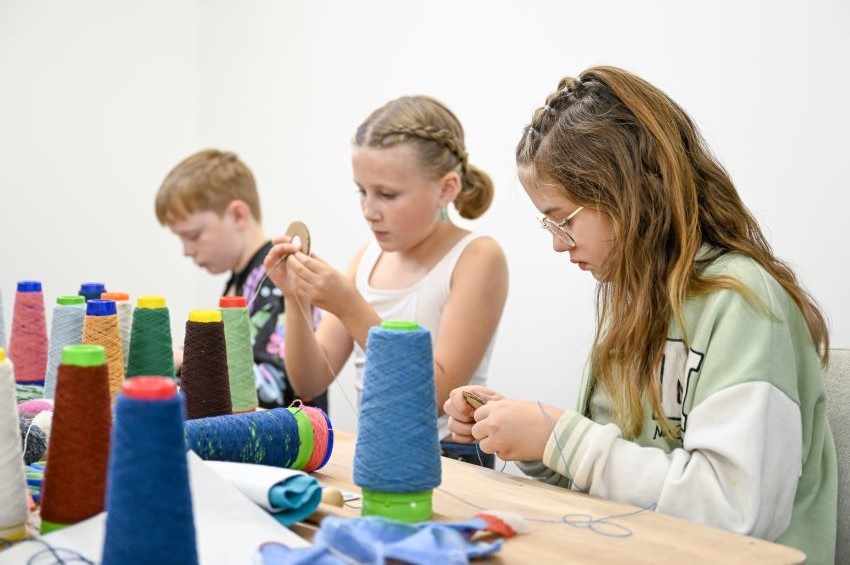 Transparent